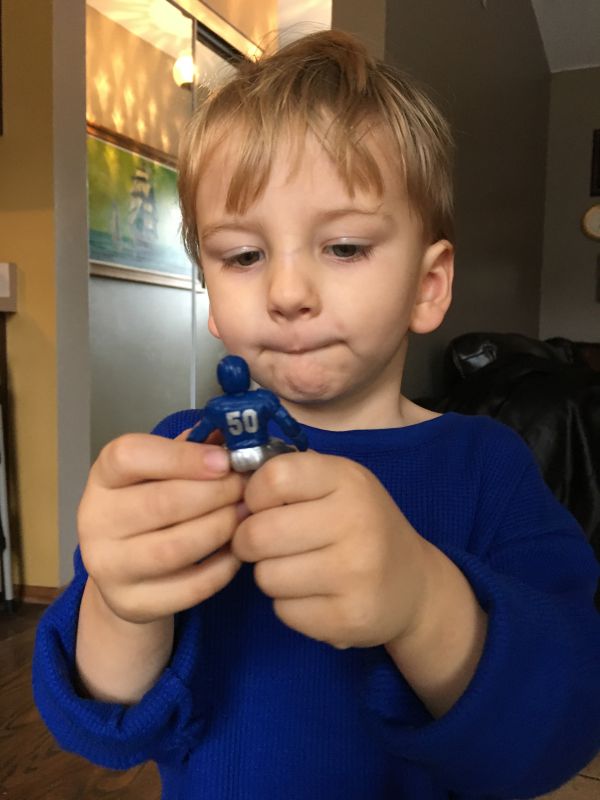 Tryazon is an online community of families who enjoy sampling or trying new things.  I only joined the group recently and was lucky enough to get picked to host a Super Bowl party.  Even though our beloved Packers didn't make it to the Super Bowl, we got to enjoy playing with the Kaskey Kids Football Guys.  I received two carry containers that included 30 play pieces, two packages of sports action figures and 24 individually packaged football guys to give away.  I used some of the action figures to decorate cake and cupcakes and the mat was laid out on the floor for the kids to check it out.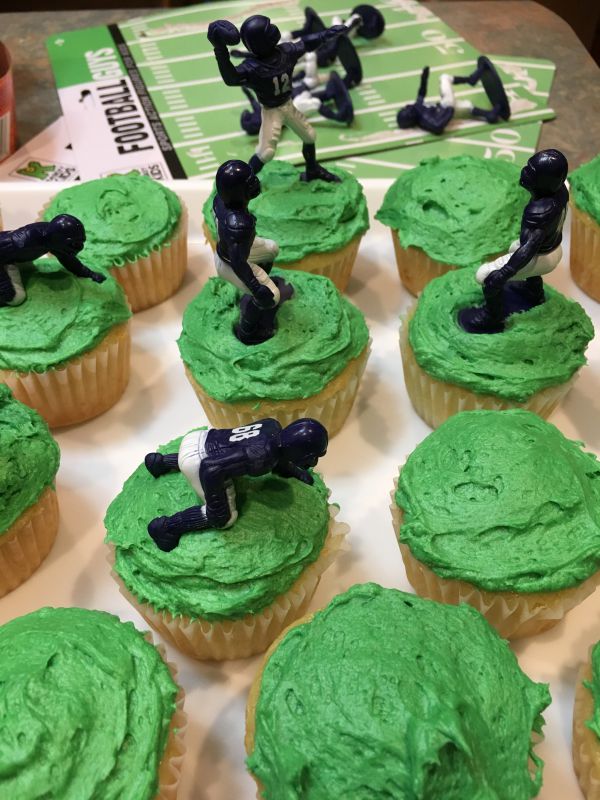 After I put the mat on the floor and put the goal posts out with the football guys, there was some analyzing of numbers on the jerseys, how many players had the ball and where each player would be placed.  The moment one child started moving the action figures, more kids would join in.  The next day I put the set on the dining room table.  The girls tried spelling different words with the players and even tried a game of stacking football guys on goal posts.  Currently, the football guys are still out.  The mat was put away but the cake toppers have been seen mingling with Disney Infinity characters and posing for artwork for Valentines.  They are the type of toy that will become more than just football guys.  I imagine that the kids will find more ways to use them the longer we own them.
All 24 individually packed Football Guys have found new homes with the guests that watched the football game.  The cake topper Football Guys will reappear for more cake decorating duties in the future and I know the carry containers will be an easy travel toy so we can keep playing football in the off-season.